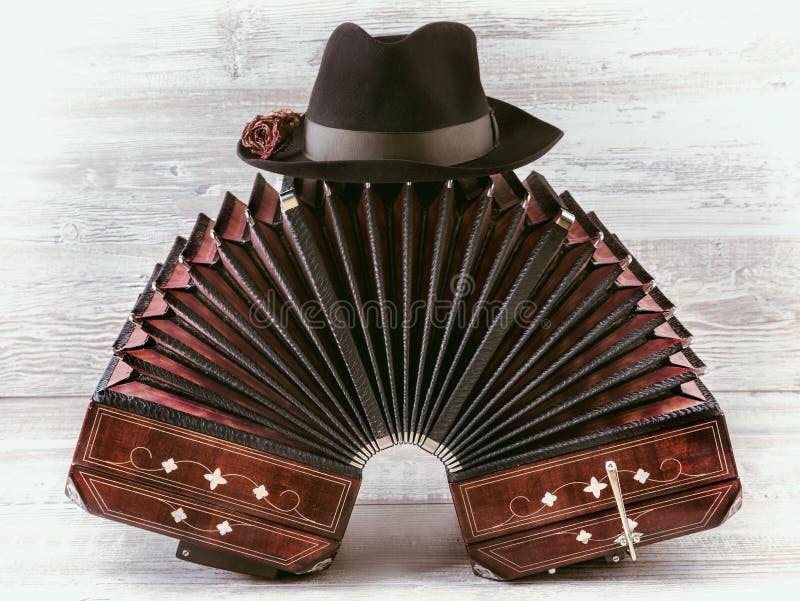 It's a grey and cold January day here on the East Coast. The holiday season is over and we are in for a couple of dark and gloomy months ahead with no distraction to look forward to: few restricted social activities, no in person dance events, no quick escaping to a warm beach. The town is quiet and other than an occasional phone call there is not much happening. It feels as if the world has gone dormant. It should be a good time to pick up where I left off before Christmas — the final editing and layout of my tango book. But I'm distracted by the news with reports about the infection rates going through the roof, as predicted, and the political developments in Washington spinning out of control.
Instead of getting back to the lonely task of working on my book, I decide to find out how others in my once very active tango orbit are doing. I pick up the phone to call the tango professionals with whom I spoke during the first phase of this pandemic. Back then, in the spring and early summer of 2020, our tango world — just as the world at large — had just fallen apart. All dancing and all tango had stopped. Instead of feeling sorry for myself because of the loss of my favorite pastime and the community it involved, I made the resolution to write about the teachers' situation. Tango professionals all over the world were among the first ones who had to halt their business, and they were being hit especially hard. Some of the people I spoke to had switched to teaching online classes, but despite their new teaching concepts they could barely make ends meet, and were worrying how long they could survive. Others created online platforms where students and teachers alike could talk and learn more about tango and continue to enjoy some kind of social life; some were busy organizing fundraisers to supplement their income. The Europeans at least seemed to be in a slightly better financial position since the arts in those countries are supported by government funds.
Everyone I spoke to and wrote about was creative one way or another. Some were working even harder than before, others had taken a creative break and saw an opportunity to recharge and rebuild their careers. Apart from a few, most worried about their long-term future. Little did they, just like most of us, anticipate how long this crisis would drag on and how much worse everything was going to get.
Wondering how they are doing now I pick up my phone.
Orlando Farias
My first call goes to Orlando 'Orly' Farias in Argentina. I imagine him being in Patagonia, but to my surprise, he has just arrived in Buenos Aires. "Am feeling a little weird," says his first text message. "I hope it's not Covid." He has a slight temperature. I panic and worry about him all night, but the next morning he says he's feeling normal again.
"What are you doing in Buenos Aires?" I want to know. "I thought you had moved to Patagonia?"
"True," he says, and tells me that he had already moved to northern Patagonia last May. "May 29, to be precise," he adds. He describes leaving Buenos Aires as the hardest move of his life, even though he had been on the move a lot during his tango career. But once he made the difficult decision to leave Buenos Aires and his previous life behind, he felt it was a relief.
He now rents out his house on the outskirts of Buenos Aires, the very same place that was supposed to be both his new home and tango studio. He had restored and remodeled it for several years. It was to have secured his future and established him as a local tango teacher, ending years of traveling. He was about to open his doors to students from all over the world when the pandemic hit. Instead he found himself trapped and eventually forced to leave and move back to his family. They needed some help, and he is now working in the business, doing the paperwork.
The small village by the sea in Rio Negro was until recently a quiet safe place, but the pandemic has arrived here too. He tells me that the number of infections have risen from six to eighty-four in only two weeks. "People act as if there was no pandemic," he says stunned, "just as in Buenos Aires." People were not wearing masks or practicing social distancing the way they should.
He just spent twelve hours straight on the road to get to the capital to see his doctor for one of his regular visits. "This is my third time coming to Buenos Aires since moving to Patagonia," he says.
What are his plans for the long-term future? I can hear him smile over the phone when he says "I don't know. The house is rented for three years. Then we'll see."
Judy and Jon
Unlike Orlando, Judy and Jon have been staying at their home in Las Vegas. Other than going shopping and an occasional trip to explore the nearby mountains and parks, they haven't left home. Here they work, teach, and produce 'videocitos': little instructional videos for their students. During our first conversation last year in June they told me that soon after the overall lockdown took effect they learned how to switch from teaching in person to giving online classes.
Now, so many months later, I'm touched to talk to them again and hear how committed they remain to their students. Almost surprised at themselves, they tell me that they have been teaching online for forty weeks non-stop. "It's good for us," says Judy.
There are no complaints and no regrets. Judy and Jon seem to have adjusted and accepted the way things are for now. When I tune into one of their Friday night tango cabarets they look as they always have: perfectly groomed and composed, and focused on what they are doing. The 'Hola Tango Cabaret' is a fun social event where everybody can tune in and listen or have a conversation and toast to tango and the end of the week. Judy and Jon play tunes, tell stories, give a little performance, and occasionally present guests who perform.
I get the impression that they are so absorbed by their tango projects that it leaves them little time to mourn the general plight of the tango scene. "It gives us a sense of purpose," they say. They have redefined themselves, just as they said they would last summer. Their online schedule has been expanded to two classes a week for which no partner is required, and one class for couples, plus the private lessons for which they produce their short videos and the tango cabaret.
Given all the work that they put into these online projects four times a week, they say it would be great if they could reach more people – and get more feedback. They report that most of the time, when they ask for feedback, there is no response and it leaves them clueless. Few people seem to understand that Judy and Jon are tango professionals who make a living by teaching. Although classes are free they ask for a small donation, but few people give money, though it is needed now more than ever.
A new idea to create more income is a monthly newsletter called 'La Mariposa', for which, along with the Friday tango cabaret, they ask for a small monthly donation. They are hoping thereby to attract more people to become patrons and support their projects financially. The first edition of 'La Mariposa' was just published and I was excited to see so much interesting information in just the first issue. I admire their spirit and hard work, and look forward into tuning into one of their next online events.
***